A bit behind on the large SUV trend but well… Let's cut them some slack, at least they're trying!
The BMW X7 Concept was teased ahead of its official reveal in the Frankfurt motor show, this Mercedes-Benz GLS rival is BMW's biggest SUV yet and it gives us a great idea of what the planned production model will look like.
This new 6-seater SUV will probably reach showrooms by the second half of 2018 and it's clear by now that BMW is aiming for a bigger chunk of the luxury-car market with this one.
So What's The Controversy All About?
As you may have already noticed, BMW really went big this time (in every sense of the word), the X7 is at 5.02m in length, 1.8m in height and 2.02m in width which makes it larger than the existing BMW X5.
This also applies to the massive signature twin kidney grille that BMW tried to make as large and bold as possible on the X7, in fact some critics have associated it with large nostrils, huge buck teeth and some others said it simply lacked that "Subtlety" that BMW fans are used to.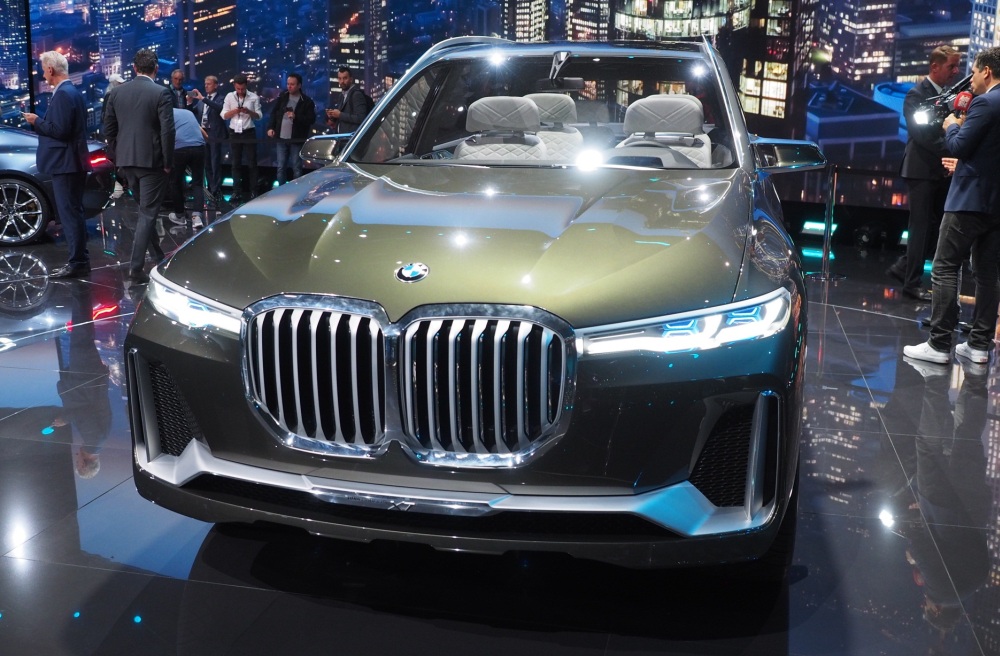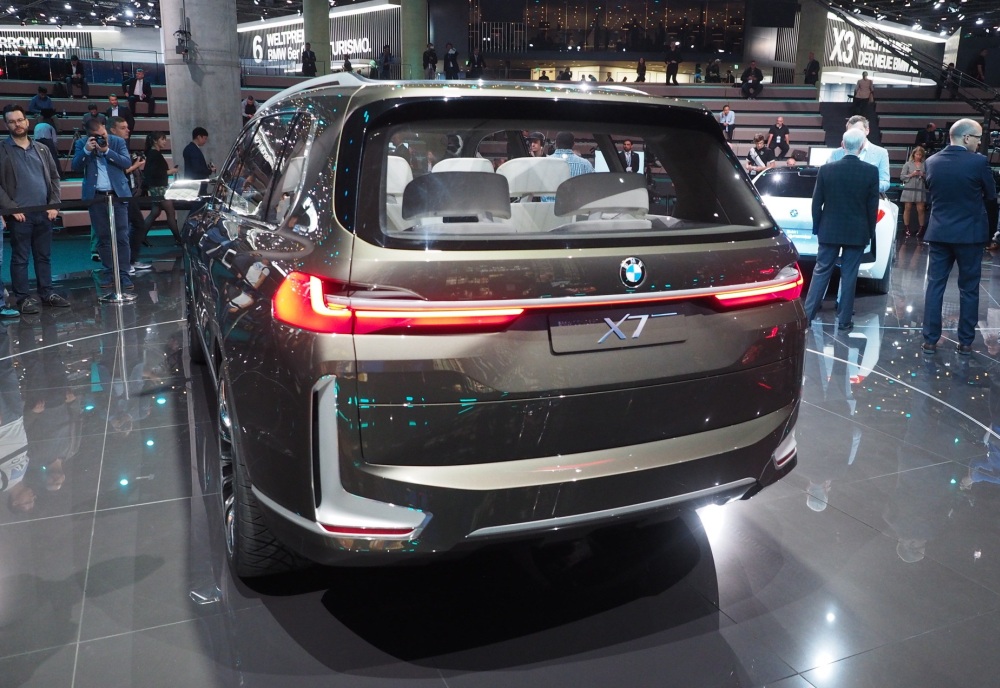 The wide radiator grille is supported by two slender headlights that use laser technology and feature some nice dual "X" lighting elements. The taillights are also pretty slim and they are both connected by a thin silver bar to really accentuate and bring out the width and bulkiness of the X7.
We can also see huge side windows on the X7 and a full-width panoramic roof with a Y-shaped support structure that will allow passengers in the second third row to get a full panoramic view as well.

SO YEAH IT IS BIG and it will probably have the biggest interior of all BMW models you've seen…
What's The Interior Like?
The one thing you usually appreciate most about large SUVs is the luxury and comfort you get to feel on the inside. The cabin of this concept is separated into 3 rows and 6 seats but the production model will most likely have 7 seats.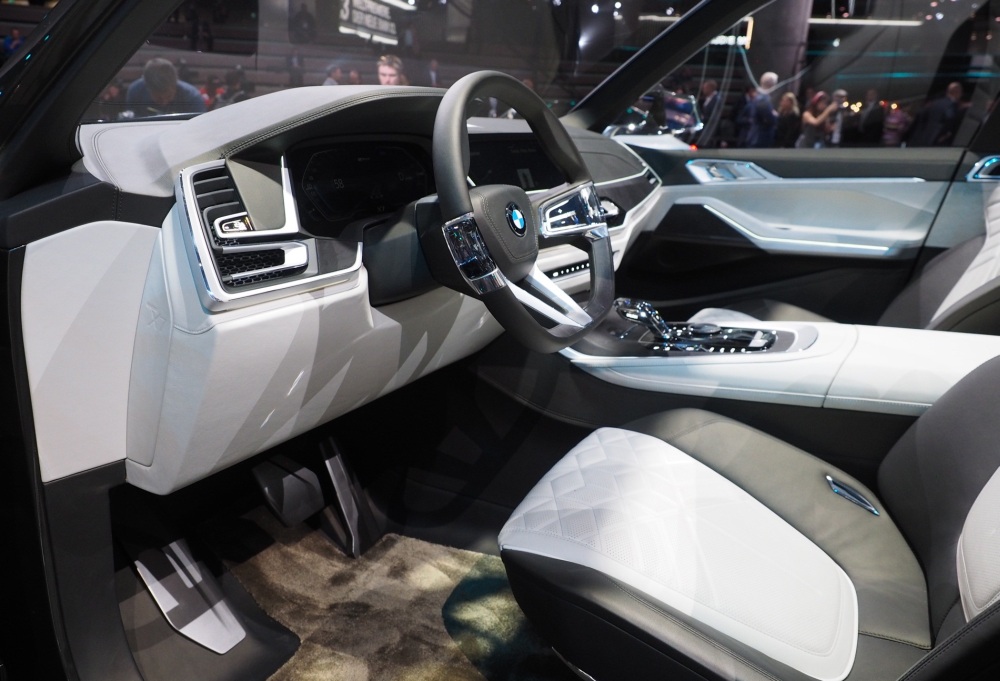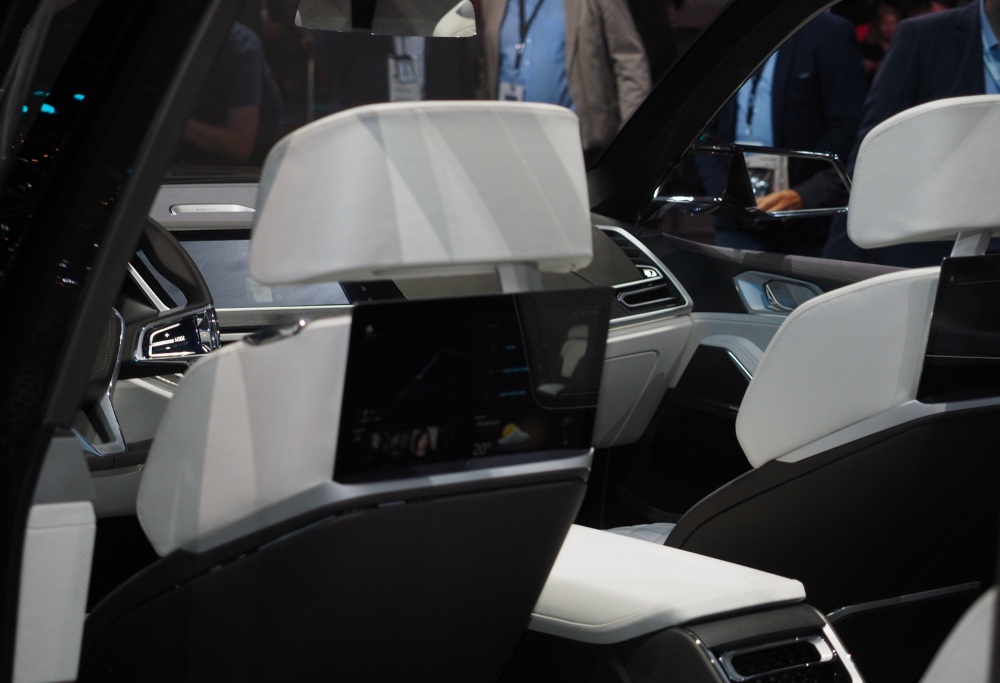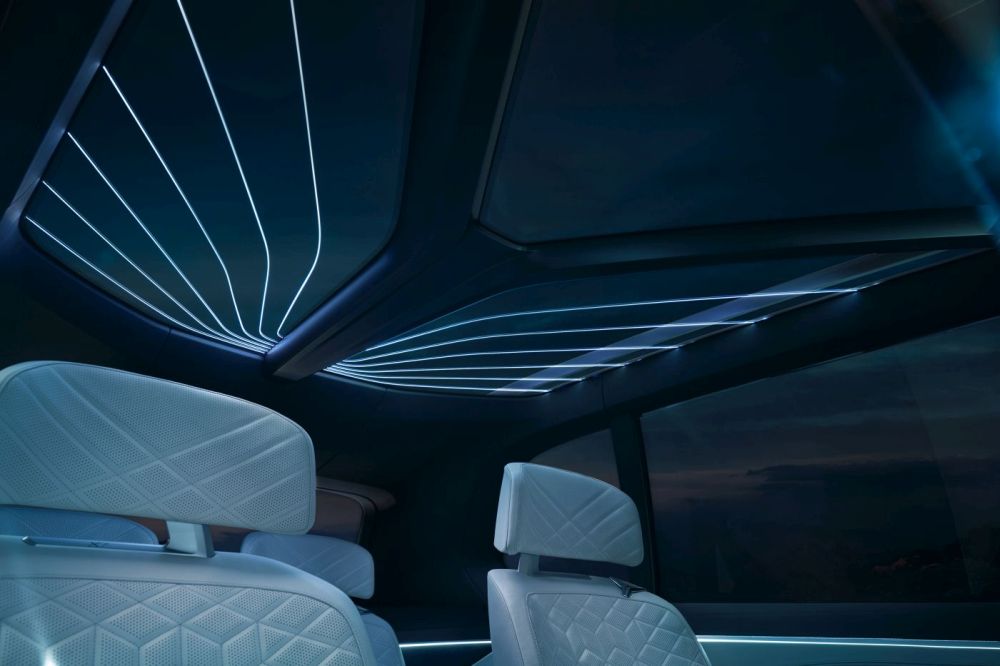 The interior is refined and upscale with lots of leather, ash wood, aluminum and multiple digital screens spread around the cabin to top it all off.
We've got a 12.3" screen for the driver with information display and another one of a similar size in the center of the dashboard; two other touchscreens are placed in the second row to make sure all passengers are connected.
Will this be BMW's new breakthrough? Let's wait and see!