Who knew that the reveal of new Yaris WRC racecar would be a design preview of the actual street-legal all new Yaris?!
After 17 years of absence,Toyota has revealed its 2017 World Rally Championships entrant and believe it or not this is what the all new Yaris will look like. Well, minus the huge rear wing but it's still going to have that sporty edgy look to it.

The all new rally car marks Toyota's return to rally racing, their new racing machine makes 380 horsepower from its 1.6-liter direct-injection engine. The body is hooked up with some aerodynamic bits and bobs, a ridiculously huge rear wing and some aggressive aerodynamic vanes built into the rear bumper.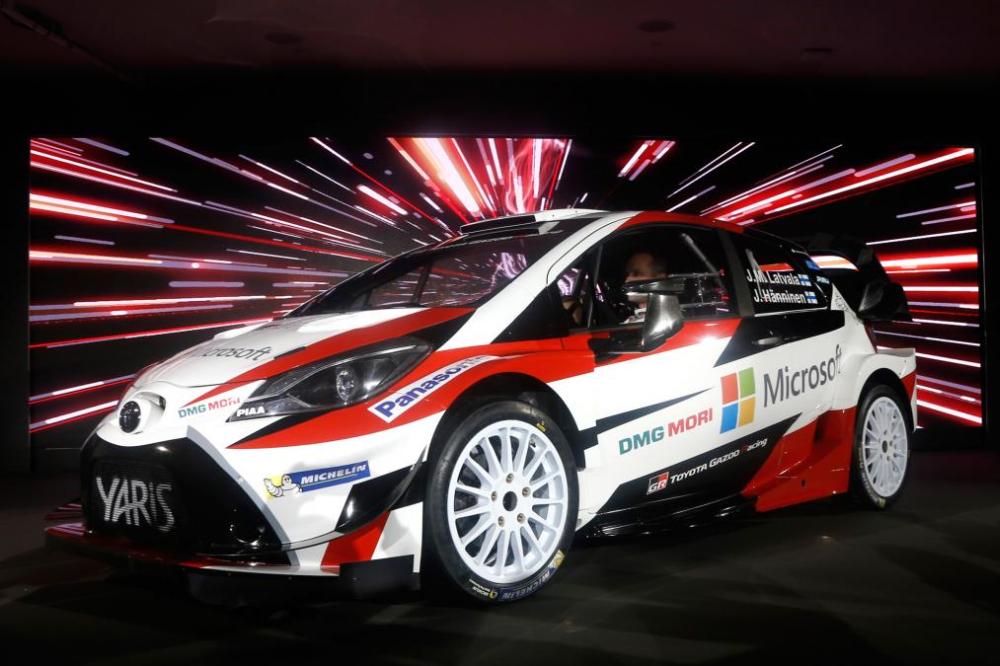 -Engine: 1600cc turbo
-Bore/stroke: 83.8x72.5mm
-Power: 380bhp
-Torque: 425 Nm
-Gearbox: 6-speed sequential hydraulic shift
-Differentials: Active centre, mechanical front and rear
-Clutch: Double-plate
-Suspension: MacPherson struts, Bos dampers
-Brakes: 300mm/370mm discs, four-piston calipers (gravel/asphalt)
-Steering: Hydraulic rack and pinion
-Wheels: 7x15-inch/8x18-inch (gravel/asphalt)
-Length: 4085mm
-Width: 1875mm
-Wheelbase: 2511mm
-Weight: 1190kg
This is bound to be the most futuristic and extreme Yaris ever built, it makes the M-Sport Fiesta WRC revealed last week look "humble".
However, we really can't help the enthusiasm for the rallycar-inspired street car that's currently in the works. The aero bits won't be that huge of course, but from the sketches we can clearly see that it will have a hatch-lid spoiler and some really sharp side-skirts. It also looks like the brake calipers will be red; anyway this Yaris model is really something to look forward to!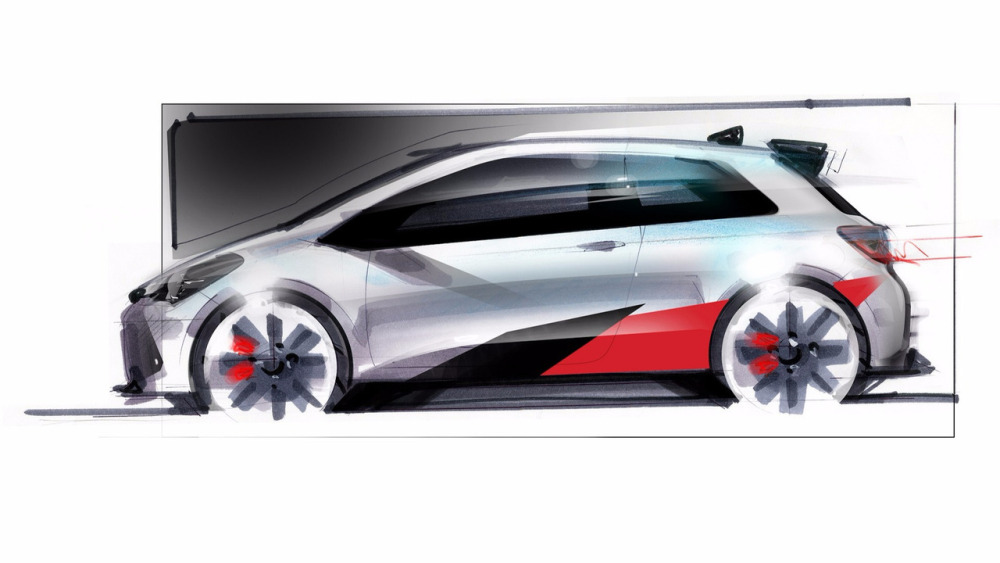 It hasn't been confirmed yet whether this model will be Europe-only model… that would be a shame, but until then Toyota lovers can feel free to feat their eyes on this beauty..