For the past 5 years KIA has been dropping teasers about a sporty sedan in the works and it's finally here. KIA has finally unveiled the production body for its rear-wheel-drive performance vehicle.
Design: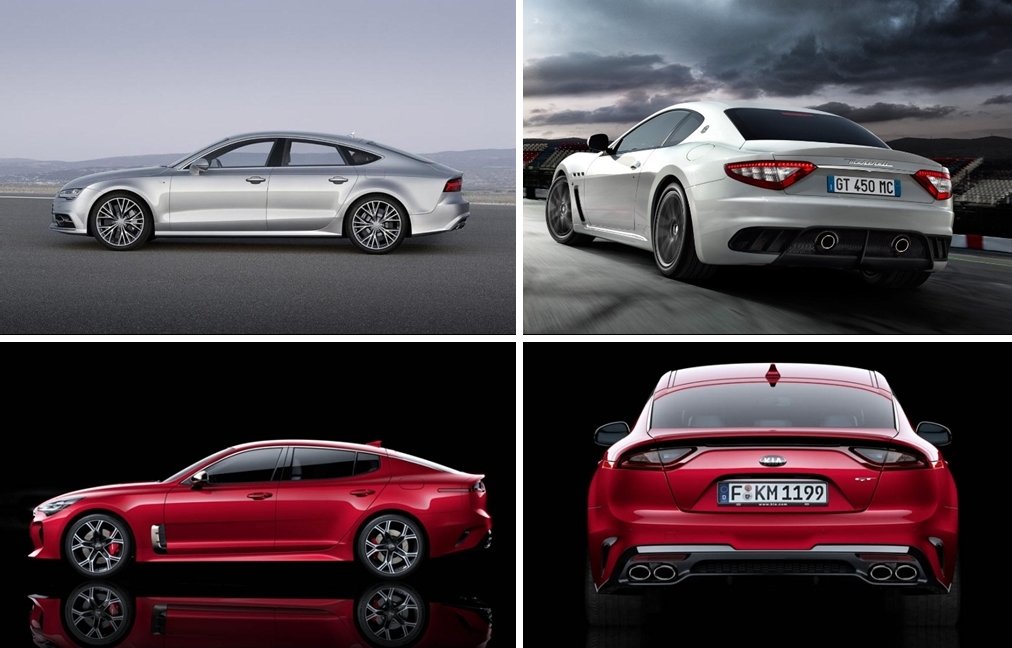 The design is actually pretty neat, it's got the typicalKIA "tiger nose" radiator grille to start with but its sharp muscular profile doesn't look like anything KIA has ever produced before.
It's sharply sloping rear end and spoiler lip kind of looks familiar… almost like a combination between the side view of an Audi RS7 Sportback and the rear end of an Aston Martin.
Up front, there's the brand's familiar "tiger nose" grille, but behind that, the low stance and muscular proportions effectively distinguish the Stinger from anything else the company has produced.
Performance:
Looks pretty RAD, does it have the performance to back up its looks though?
The "Stinger" surely has the looks and neat aggressive styling and to top that off, it will be offered with a rear-wheel or all-wheel drive depending on the markets.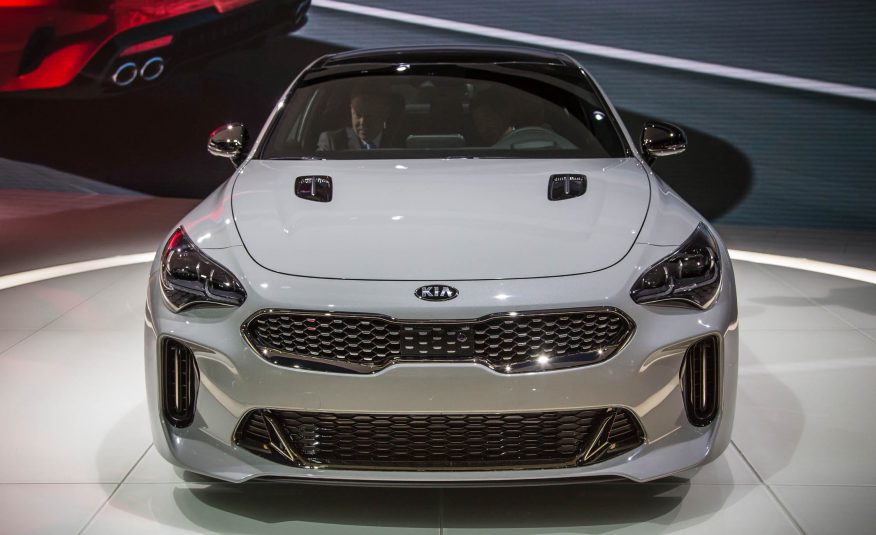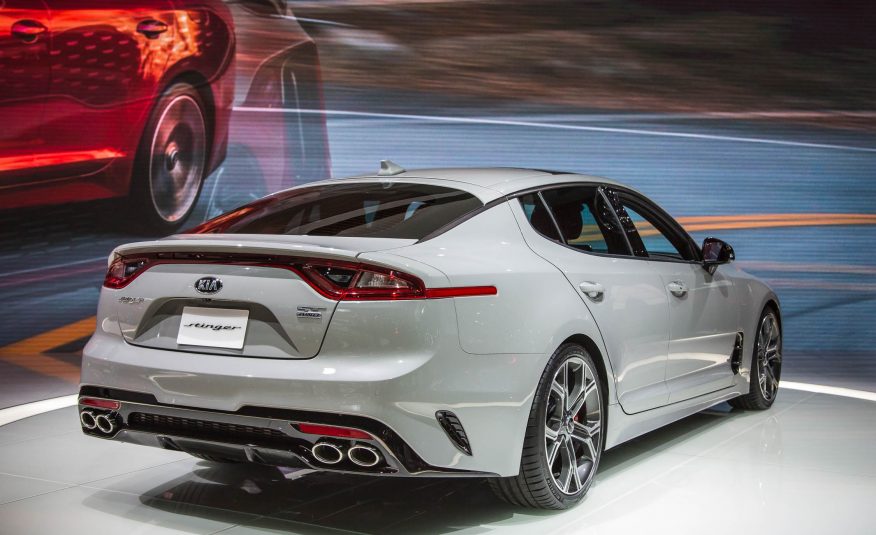 Two versions will be up for grabs, the standard stinger and the almighty Stinger GT: the standard trim will be powered by a turbocharged 2.0 litre engine and 258 hp and the GT trim with a twin-turbo 3.3 litres V6 engine that puts out 370hp at 600rpm and 378lb ft from 1300-4500rpm!
Its performance is surely impressive, with Kia claiming a 0-62mph time of 5.1sec and a top speed of 167mph. The only drawback is that the stinger sadly won't be offered with a manual transmission; both trims will feature an 8 speed automatic transmission with some gearshift paddles.
Features& Equipment: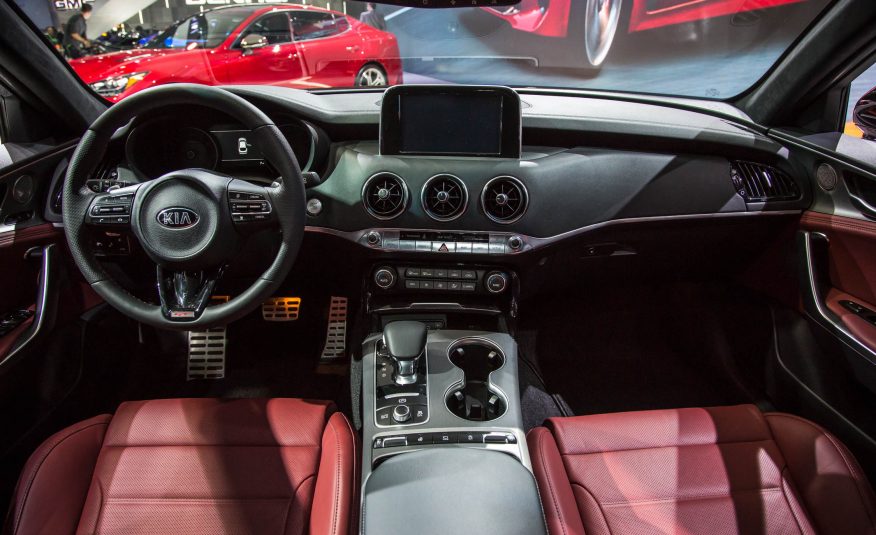 What's mostly exciting about this model is that KIA has promised some pretty generous equipment on the standard model: Navigation, touchscreen, cruise control, emergency braking, head-up display and an optional Harman/Kardon audio system.
Sales for this model should begin this summer, and we couldn't be more excited to share the price and specs details with you as soon as they come in!
Shop all Kia vehciles on Wheelers now!