The very lasthatchbackCivic we saw from Honda was in the US in 2003 and now it's throwing another one our way. You already know it won't be your average Civic! Honda has mixed it up a little with this one.
This Hatch is inspired by the CivicType-R that was recently revealed at the Geneva motorshow so you can expect sportier and more compact looks on this one.
The sedan version of the Civic has captured the interest of many buyers over the years and Honda aims to make it to the top of your car shopping list this year. We personally think this model is guaranteed to attract younger shoppers since its looks and styling have been improved to make it sharper and more practical.
In case you're curious, this Honda is set to challenge the Subaru Impreza, Toyota Corolla and theMazda3.
So does it have what it takes? Let's see
Naturally, the front will be an exact replication of the sedan model but the huge difference will be showcased at the rear of the vehicle. One thing that's pretty nice is that this model features two rear spoilers: One is placed on the roof of the vehicle and another one is placed a little lower.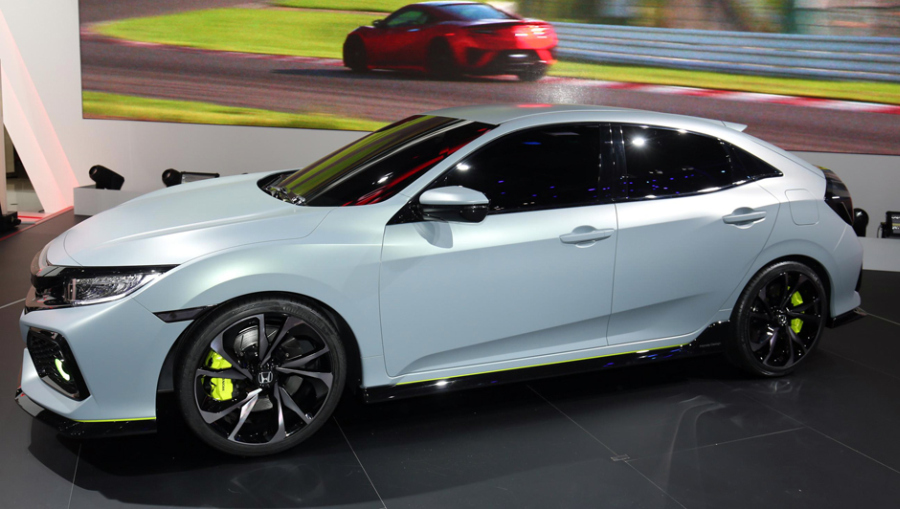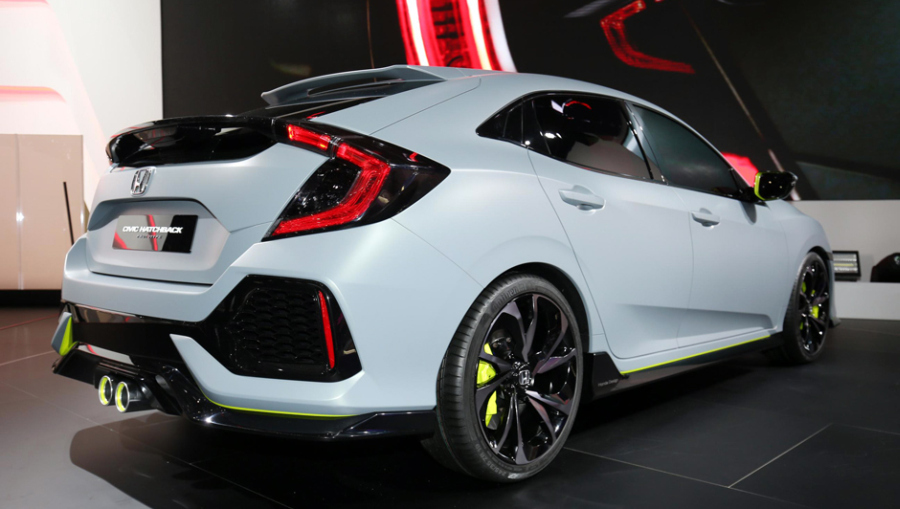 This hot hatch features a black radiator grille which will slightly distinguish it from the sedan model. It is of course worthy to point out that Honda has placed some sporty touches on the exterior of the RS trim that comes with a central twin-exhaust, chrome outlets, dark chrome door handles, side skirts and other body kits to complete that aggressive look.
Now to the part that matters most, this civic will be offered in 5 different trims: VTi, VTi-S, VTi-L, RS and VTi-LX. All 5 trims will come in CVT and front-wheel-drive (yes we know, BOO!).
The VTi and VTi-S trims will be powered by a naturally aspired 1.8L petrol engine and 174Nm of torque, whereas the VTi-L and the VTi-LX will feature the new 1.5L turbocharged 4-cylinder producing 220Nm of torque.
Prices for Australian market have been revealed since it should go on sale this May:
VTi - $22,390
VTi-S - $24,490
VTi-L - $27,790
RS - $32,290
VTi-LX - $33,590
These are not the final on the road prices*
Some trims will feature led daytime running lights, Multimode touchscreen, apple carplay/ android auto, alloy wheels, fog lights, lane keep assist and of course parking sensors.
Will it ever make it to Lebanon? WE SURE HOPE SO.