Wheelers Team Meets The Man In Charge Of Revolutionizing Mazda's Customer Experiences,
Executive Officer Of Customer Service Ryuichi Umeshita.
We will first talk about Mazda's approach on customer loyalty, what are some new measures you are adopting and how are your worldwide dealers contributing to making that a success?
This is a great question; we at Mazdarefer to it as "Customer Care". Mazda is very keen on establishing this special connection with the customer and it's what we call "KIZUNA" in Japanese.
We measure our customer loyalty globally through our "retention rate". It's about retaining our customers throughout their whole lifetime, if it was for re-purchase or for service purposes.
We are actually very fond of the fact that on thelocal Lebanese marketour retention rate for Mazda is at 83% which is a very impressive number.
When customers purchase a car, they have very high expectations when it comes to their ownership experience. How are you satisfying or even exceeding these expectations?
During the sales process, we are not communicating a 100% of the features and benefits of our cars. Not everything can be conveyed to the customer at the point of sale, we are talking about the kind of advantages that will be felt and recognized by the driver gradually throughout his ownership experience.
For instance let's take this as an example: A client taking his Mazda on a long trip will notice how the suspension perfectly plays in to make the ride feel smoother and more controlled than ever along the way.
This is the kind of Mazda unique story we continuously want to tell our customers and these are the hidden perks that will make our clients love their car more and more throughout the whole ownership experience.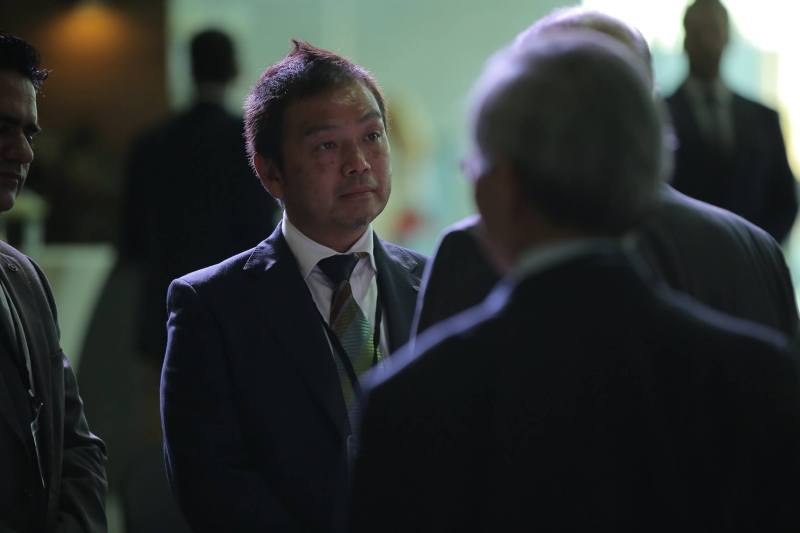 Mazda is all about the customer and that reminds us of what Steve Jobs once said: "Get closer than ever to your customers so close that you tell them what they need well before they realize it themselves" having said that, what's your vision on your customer's future expectations and needs and how will that shape Mazda cars future?
Yes, well in the current Mazda generation we have the MZD connect which a feature that was strategically introduced to meet the new needs and expectations of our customers.
We are endlessly thriving to exceed our customer's future expectations and possibly tell them what they need before they even know it.
Today what is Mazda's unique value in a few words?
Mazda's unique value lies in its stylish body based on the "KODO Design" and also if course the "fun to drive" and "celebrate driving" aspects. I myself drive andMX-5 and I personally find it very fun, easy to handle and to play around with.
Form a business perspective, we give a lot of value to our mutual relationship with local dealers and we are keen on establishing partnerships with our worldwide dealers in order to really understand the market and create that kind of "oneness" among Mazda Global Partnership.
Clickhereto check the latest offers on Mazda cars!