Well it's definitely not a coincidence if that's what you're thinking! This is how RAM is planning to seduce you and win you as a first-time customer with this midsize pickup made for the Middle East.
The new RAM 1200 is literally a debadged Mitsubishi L200 (also known as the Triton) but do we really care?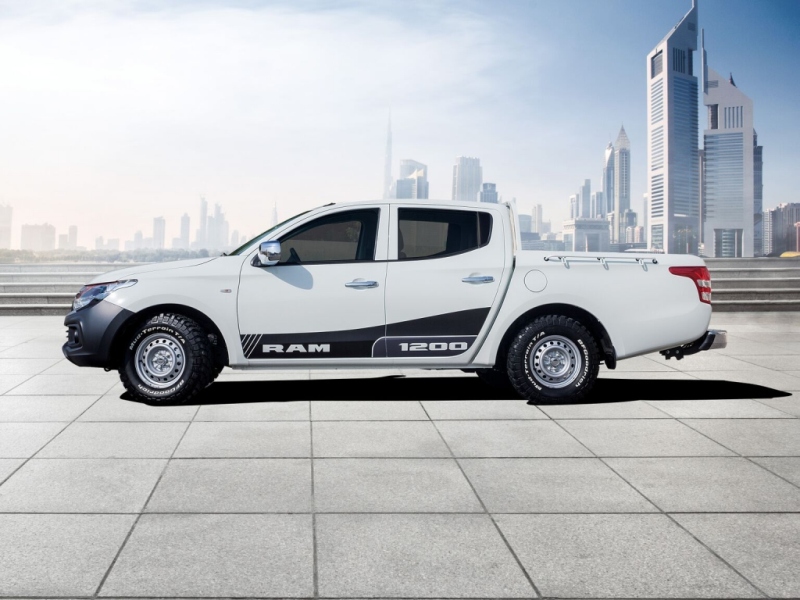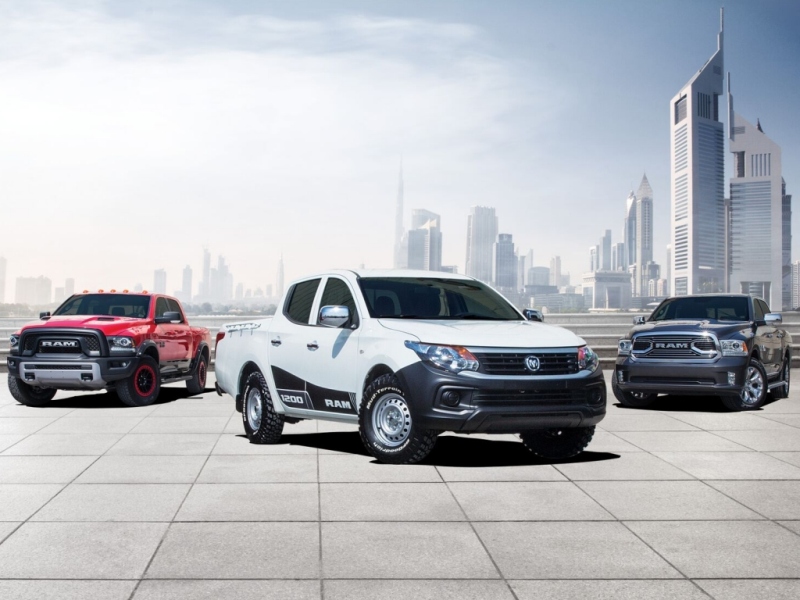 RAM has lifted the veil on the RAM 1200 for the Middle East at a private event in Dubai, expanding its range in the lower-end truck segment. This is how the FCA-owned brand plans to challenge the Toyota Hilux in the Middle East region, the RAM 1200 will touch down in showrooms next year.

RAM is re-entering the mid-size segment with the 1200, and has shortened the time to market through its partnership with Mitsubishi. This truck will give RAM the chance to enter a new market segment in the Middle East, one which holds 90 percent of the total pickup truck sales volume!
The ladder-frame RAM 1200 can be ordered in 4x4 and 4x2 variants. Customers can also pick from dual cab and single cab body types.
Middle East customers will have the option to choose between a 2.5L four-cylinder turbo diesel with 126 hp or 134 hp output, and a 2.4L four-cylinder petrol engine with 130 hp output.
Both engines are coupled to a 5-speed manual gearbox by default, while an automatic gearbox is optional, as is a 4WD drivetrain with three driving modes - 2H (engages RWD during loads), 4H (distributes traction during speed) and the 4L (used in off-road situations).
This truck will give RAM the opportunity to attract more first-time customers to the brand, prices for the RAM 1200 in the Middle East will be released closer to the launch!