To be completely honest, when we first heard that Nissan was launching a new crossover we thought: "Oh so it's probably going to be a new revamped version of the Juke"
Well, it turned out to be completely offbeat… IN A GOOD WAY!
The all new "Kicks" has nothing to do with any of the current Nissan models, it has set a complete new identity for itself! This crossover beautifully settles between the Juke and the Qashqai, it's larger than the Juke but still smaller than the Qashqai.
The styling of this crossover is pretty neat and discrete, it's got slightly winged back headlights, a thick silver underlining to accentuate its radiator grille and a great side silhouette that reveals a narrower rear track to complete its sporty fun-sized look.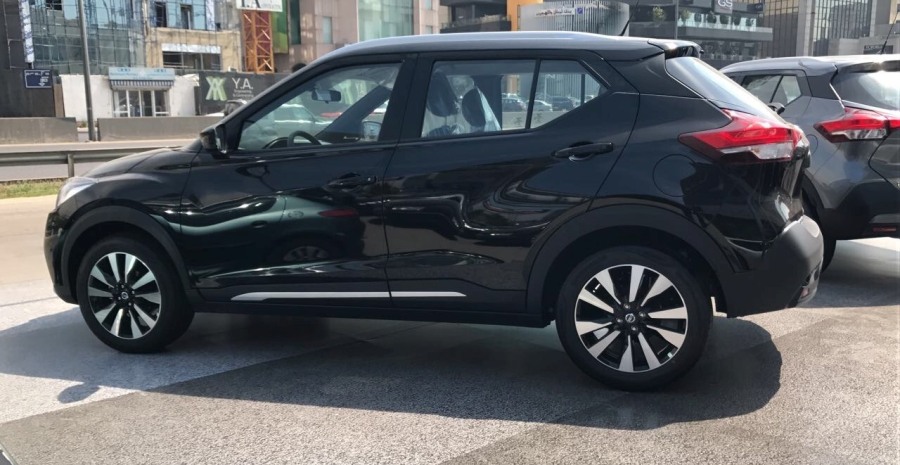 Compared to other similar crossovers, the interior of the Kicks is pretty spacious and can easily fit four adults with plenty of headroom for the rear passengers. We don't want to get ahead of ourselves but you might actually like it more than the Juke!

Now Let's Get Down To The nitty-gritty:
Rymco is offering three very wisely tailored trims for the Kicks
Prices Exclude Registration*
All three trims are powered by a 1.6 engine, 118HP and front-wheel-drive. All trims come with led daytime running lights, 17" alloy wheels and some silver roof rails to wrap it all up!
If you're looking for some technology inside of the kicks you probably want to go for the SV+NAVtrim that comes with an LCD touch screen and a navigation system. The SL trim includes parking sensors so if you like yourself some parking guidance you should probably go for the SL.

So, should you consider buying the Kicks?
We honestly think the Kicks is great value for money and the three trims available will surely make it easier to pick the options that matter to you most.
Rymco will be holding the official launch of the Kicks at Grand Factory this Friday but the Kicks is already available in showrooms in case you'd like to check it out. If you're looking for a nice practical crossover then this is it!
Full Detailed Comparison Between The Kicks Trims: