So we've got to admit that Nissan is being extremely bipolar when it comes to the identity of the Micra.
One day it's a supermini bubbly hatchback for your daily commuting and the next it's a legitimate stylish sharp hatchback!
We bet you wouldn't be able to find any common points between the new and the old Micra even if you tried. The new model is a major transformation compared to the previous Indian imported vehicle; it is designed in Tokyo/ London and built by Renault Paris.
Design and stilling: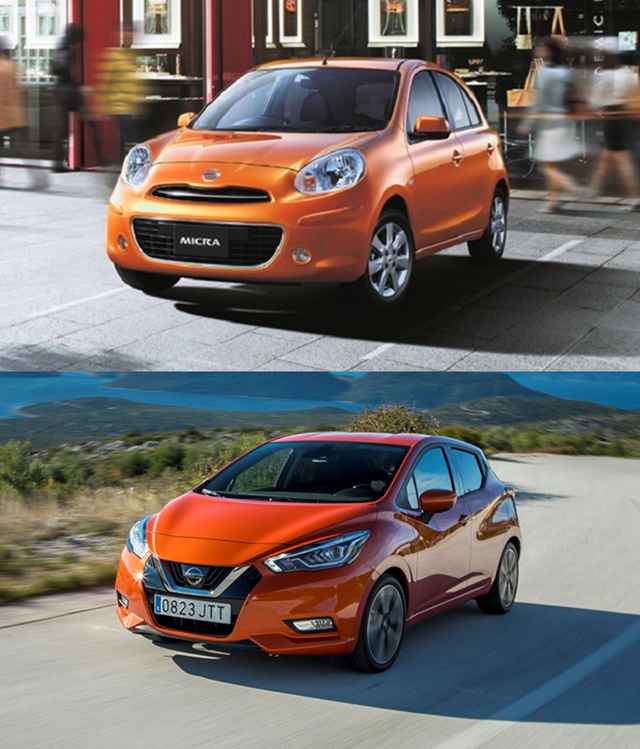 Unlike the old soft styling, the new Micra is as sharp and fashionable as ever.
The front of the car is more stretched out giving it a longer lower sporty nose paired up with the new smaller Nissan grille and some fierce accentuated headlights. Its wheelbase is significantly longer giving it a more aerodynamic shape.
The new Micra isn't only about the looks, it's also about the details. The most drastic change is in the interior of the car and that's what WOWed us the most.
The interior of the old Micra was pretty easy and functional but it always felt pretty standard and dull. Both the design and quality of the interior were revolutionized in this model; it's got a 7 inch infotainment display, a sportier steering wheel and an overall young fresh look and feel.
Engine and Performance: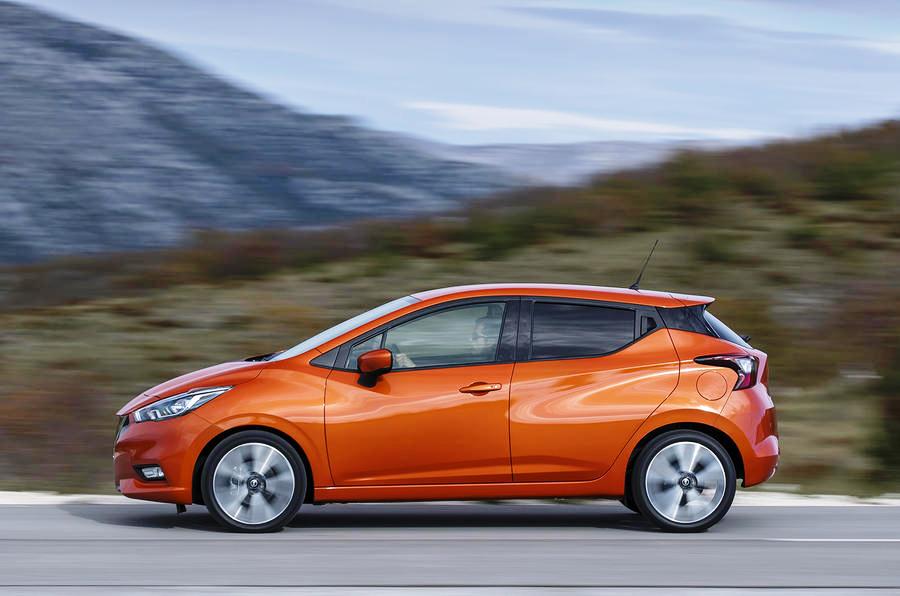 This stylish hatchback will be offered in two engine options to start with:
A 0.9L 3 cylinder turbo petrol engine and a 1.5L 4 cylinder diesel engine both producing 90 hp. We are also promised a 1.0L, 3 cylinders and a naturally aspired 73 hp later on along with many more powerful variants later this year. The car's new slick shape and engine options are supposed to significantly boost performance and fuel economy.
Additional Equipment: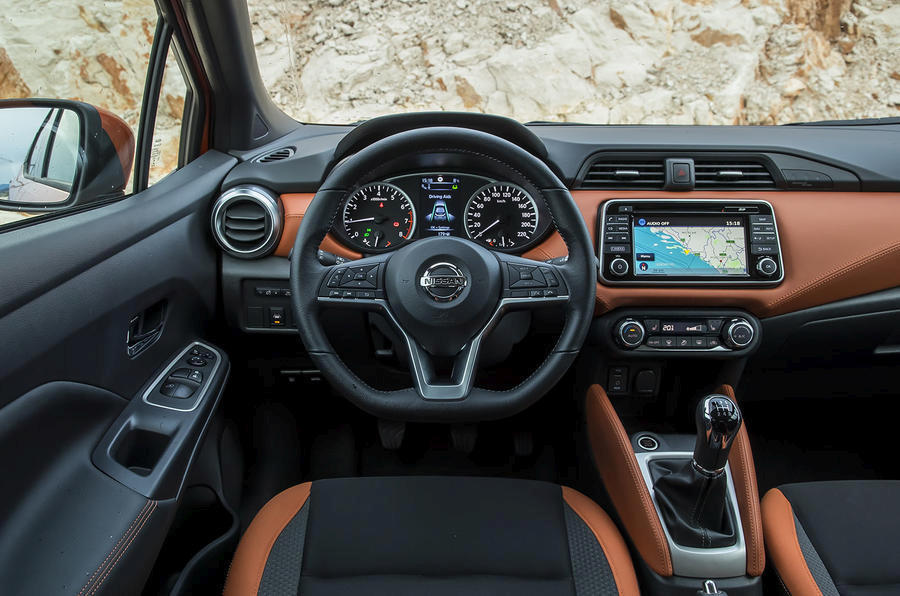 In addition to the design and performance improvements, the upcoming Micra is all about safety: Lane departure warning, Autonomous emergency braking, Pedestrian and traffic sign recognition. It also has infotainment, navigation, Apple Carplay and bose premium sound system in some trims.
The new Micra sounds great but what about the price tag?
It's pretty obvious by now that all the size and technology improvements will come with a slightly larger price tag. This model is set to compete with rivals from Renault and Volkswagen and so the very basic price will be around £11,995 (approx. $14,600 in Europe).
Does it have what it takes? Let's wait and see, shall we?