Eager to compete in the "Crossover" growing market, Mazda rolls out its all-new 2017 CX-3 !
This baby is the smallest crossover added to the line-up, it is indeed smaller than the CX-5 and its big brother, the 7-seater CX-9.
-Full Test Drive Review With Georges Soueidi-
The CX-3 is an interesting blend of many Mazda models mashed up together. It's got the performance of the almighty Miata MX-5, the all- wheel-drive of the
CX-5

and the

CX-9

and the chassis of the mazda2… You've got to admit, that's pretty interesting.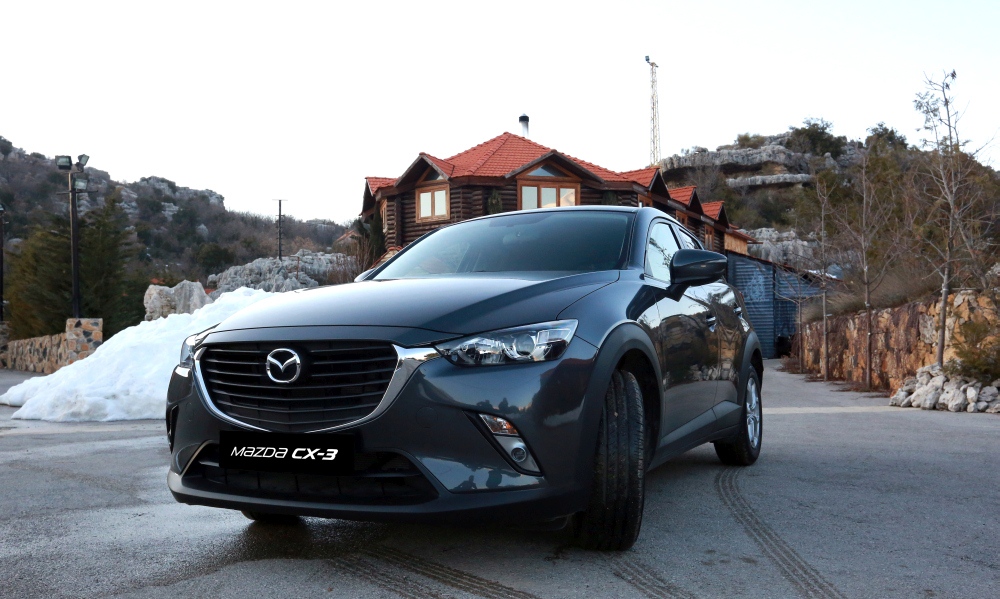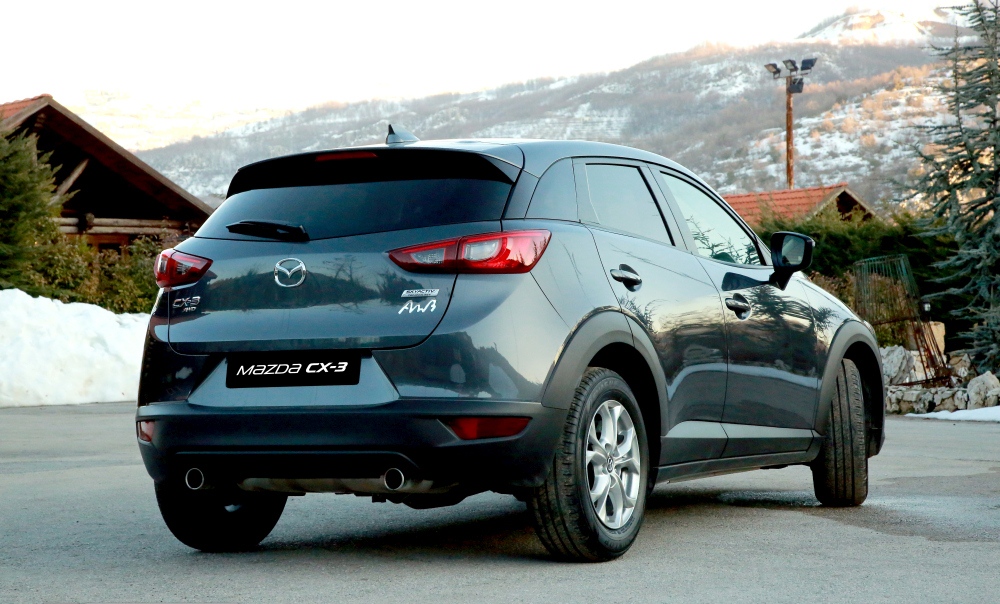 With all of these characteristics, our team was hyped up to "Put it to the test" on some Lebanese HELLISH rocky mountain roads.
The CX-3's driving experience and sharp interior design were definitely the most important assets that made it win over other small crossovers such as the Jeep Renegade and the Honda HR-V.
What Did We Like?
Design: Although the CX-3 is an extremely compact crossover, it is buff and sharp from every angle. It definitely looks much more expensive and posh than it really is, giving it sort of a "Porsche Macan" vibe. It's got the signature Mazda range facelift: Bigger logo, bolder radiator grill, chrome lining and sleek-sharp headlights.

The CX-3 is perfect for small families and adventurous youngsters. One of its biggest perks it that it's a multi-seasonal crossover, it performs great regardless of the road conditions: Wet, Dry, Frozen…This baby does it all.
Performance: Its 2.0-liter four-cylinder engine makes 150 horsepower, enough to motor the CX-3 to 60 mph in a reasonably quick 8.1 seconds. Combined with the CX3's low curb weight, this engine also earns very competitive fuel-economy with all-wheel drive.
What Did We Dislike?
The only thing that's a little debatable about the CX-3 is the backseat. The rear seat appears to be confortable for two but a little tight for three, same goes for the back windows, they could be a little larger.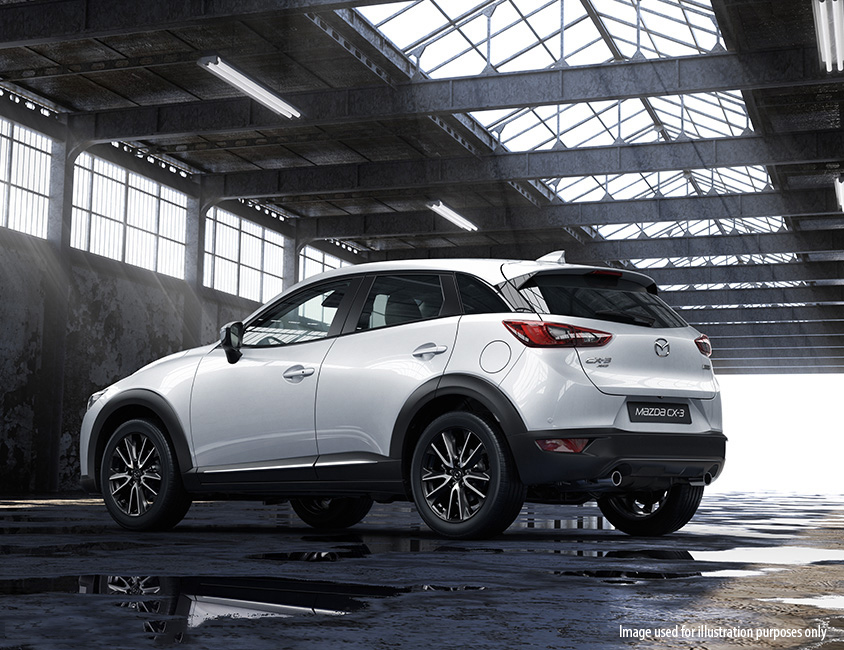 Come to think of it, this shouldn't be very surprising since it is a "Compact crossover" at the end of the day!
Special thanks to Wheelers crew, Georges Soueidi and Wood Hills Resort.