The Chevy Camaro has always been referred to as an American Muscle Car ever since it first went on sale in 1967. To be quite honest our test drive on the 2017 Camaro SS V8 kind of shattered that image (in a good way), it now stands as a full on sports car!
Watch The Full Review Of The 2017 Camaro SS
The new Camaro generation is significantly lighter than the previous generation car to begin with and Chevrolet is giving you the freedom to choose between a V6 and a V8 engine.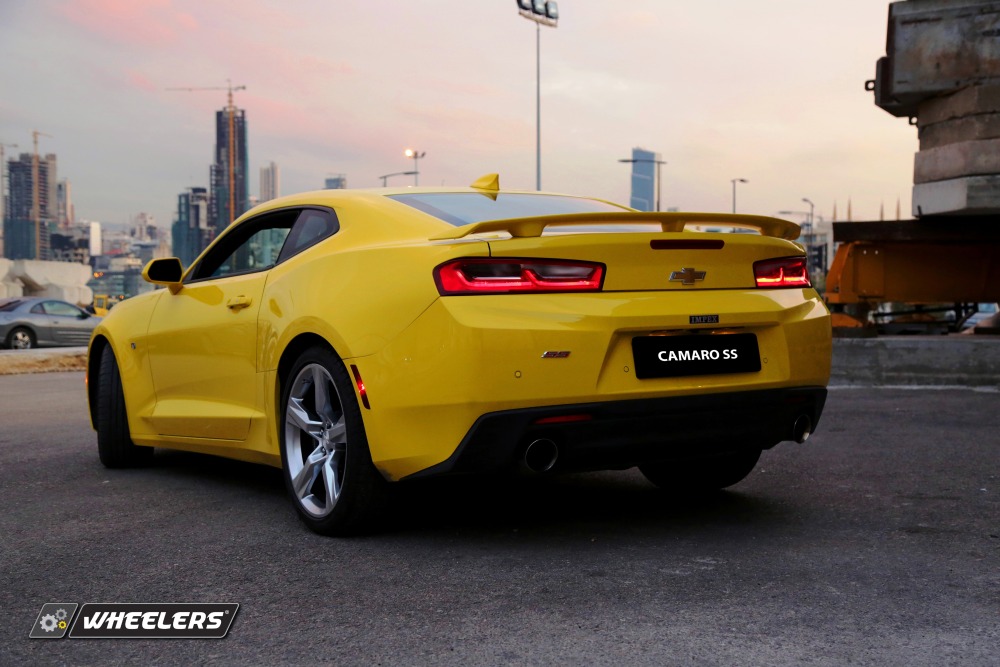 The Camaro SS V8 is powered by a rear-wheel drive 6.2L engine, 455 hp and an 8-speed automatic transmission vs. a 3.6L engine and 335 hp on the Camaro V6.
Aside from the obvious engine size difference between the V6and the V8, there are some nice additions to the body of the V8. The main highlights that make all the difference in the SS V8 is the larger more aggressive radiator grill, the sporty hood vents, the straight led fog lights and the sunroof added to it.
Here's What We Really Liked About The Camaro SS:
The new body of the Camaro gives you something to feast your eyes on from every angle. The front and rear led daytime running lights are surely wider and more aggressive.

The overall body seems a little leaner and sportier than the previous generation car.

The 2017 Camaro SS has got a thrilling performance and personality to it, the dynamics are just great from acceleration to turning to stopping. It has sharp and fast handling around turns with all the grip needed to give you a top notch super fun and smooth driving experience overall.

The interior of the car has got moodlights all over the dashboard and doors giving it great sporty vibes in the dark or as you drive down a tunnel!
Here's What We Really Disliked About The Camaro SS:
The chopped-roof design sure has its perks but it also imposes poor visibility and a rather tight interior due to the small windows that make it hard to see out of the car.

The rear seats are very tiny and the seating position could get really awkward.

The interior of the car has got leather seats and steering wheel but the dashboard is covered with a plastic-like material. Instead, the leather upholstery and chrome trim should cover the dashboard of the car and the area in front of the passenger seat to make the interior slightly richer.